Enter details
Payment
Complete!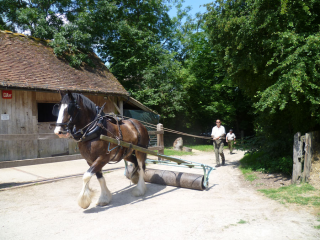 Smallholder days / Heavy horses
Introduction to coppice management
A day combining discussions, presentations and practical experience. We will cover the historical background of coppice management, good practice in coppicing and showing the...
Tickets include:
Introduction to coppice management £50.00
Ploughing with heavy horses
Practical outdoor days learning the basics of ploughing including preparing the harness and the plough for work in the field. Beginners and improvers equally welcome.
Tickets include:
Ploughing with heavy horses £90.00
Your basket
Item
Price
Quantity
Subtotal
There are no items currently in your basket

Total

£0.00